Erik's Pictures
This page is always under construction. Last edit April 24, 2006.

Note that loading the full size pictures may take some time because of the file size. If you like the picture but the web page doesn't allow you to download the full resolution image, please let me know at erik@samwel.org and I'll e-mail you a copy..

These pictures are intended for personal use only and may not be distributed further or published in any way or form without prior, written, permission by Erik Samwel.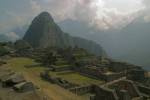 Back to Erik's home page


Last Edited: April 24, 2006